At present many make use of wood fences because through fixing the wood fence your entire building would glow as like a star. When you make use of screw in building wood it should be fixed up with perfect screw. Even the nails can act as the best suit for wood but finding nails or screws for fence is really a typical work.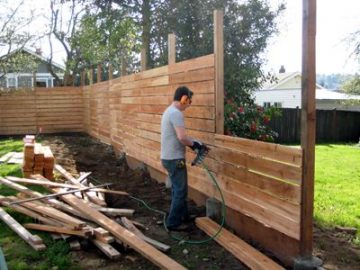 The fencing nails are really faster compared to the screw installations. On the other hand the screws would secure the fence better when compared to nails. When you make use of screws it would be easy for you to do rework whenever you are in need.
Here are the lists of screw which you can make use of it to fix the wood perfectly and fixing them fast you can make use of fence fasteners.
The deck screws can be used for treating up with the harder wood. This screw would be coated up with the epoxy which would help to protect pressure treated the wood from corrosion. You can able to get the screws size in different diameter and type.
Galvanized screws – Protects from rust
For untreated wood like redwood and cedar the other type of wood the galvanized screws can be used. These screws had been coated up with zinc that would prevent wood from the other problems. As like staining, rusting and for discoloring.
This can be utilized in the heavy planning and for tall wood fences. You can fix their hexagonal heads and in that the lag screw can able to have strong bonding. You can able to buy the screw in different form as like stainless steel, galvanized, bronze and for uncoated steel.
The silicon bronze screw had been made up of with a metal alloy that contains the rust resistance. It acts as the best tool for an excellent wood fence which can be best suit for ocean, lakes and river banks.
When you know the correct screw in all mode you can able to place your order both in online and in local shop. Through placing your order in online you can able to get the screw with best discount offers.